By ROGER THORNHILL         OCT. 18, 2014
GARNER, NC — In an exclusive, Ungrammared has learned that economic developers here are close to announcing a deal that will bring upscale eateries Red Lobster and Olive Garden to the up-and-coming White Oak area.
Chamber of Commerce President Neal Padgett thinks that this is just the latest sign that Garner is no longer a sleepy bedroom community. "We've had a lot of development and we mean business, y'all. These are very high-end eateries and put Garner on par with towns like Orangeburg, SC," he said.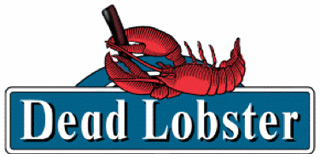 Garner Mayor Ronnie Williams is bullish on the announcement. "Frankly, this is the biggest thing to happen to Garner since Scotty McCreery. We got your mom-and-pop eateries – mostly Mexican – and some of your finer establishments like Applebee's, Zaxby's, and Chili's. I mean to tell you, those Chicken Crispers at Chili's are the piggy's squeal…but this is a whole different level. This is the big leagues. We're talkin' unlimited salad and breadsticks right here."
County Economic Developers caution that this is still a pipeline project that may not come to fruition. "We don't want to count those Cheddar Bay Biscuits until they've baked, if you catch my drift," said Economic Development Director Tony Beasley. "We're still referring to this by its codename: Project Endless Scampi."
Despite attempts to lower expectations, the town is buzzing with excitement at the prospect. Local resident Traci Greene said she hadn't heard this much talk since "the troubles" in 1990, referring to the infamous outbreak of chlamydia at Garner High that earned the town the nickname of "Garnerrhea" and prompted officials to change the school mascot to the Trojans to help end the crisis.
"I'm allergic to shellfish, so that Red Lobster business don't excite me none. But the Olive Garden is gonna be great," she said. "They say when you're there, you're family. That's what Garner's all about, y'all."