It's Christmas party season, and with the responsibility to attend comes soul-crushingly boring conversations. Wow, you were in an a capella group in college? Oh, you work in a  cubicle? You have three kids? How fascinating. And you have pictures on your iPhone? and your iPad? That you're going to show me? Excuse me, I need to try and open a vein with this plastic cutlery.
This can all be a horrible memory of the past, if you memorize these amazingly fascinating (and true) facts about Raleigh, sure to delight your friends and make them forget about their ugly but gifted child they were about to yammer on about.
INCREDIBLY REAL FACTS ABOUT RALEIGH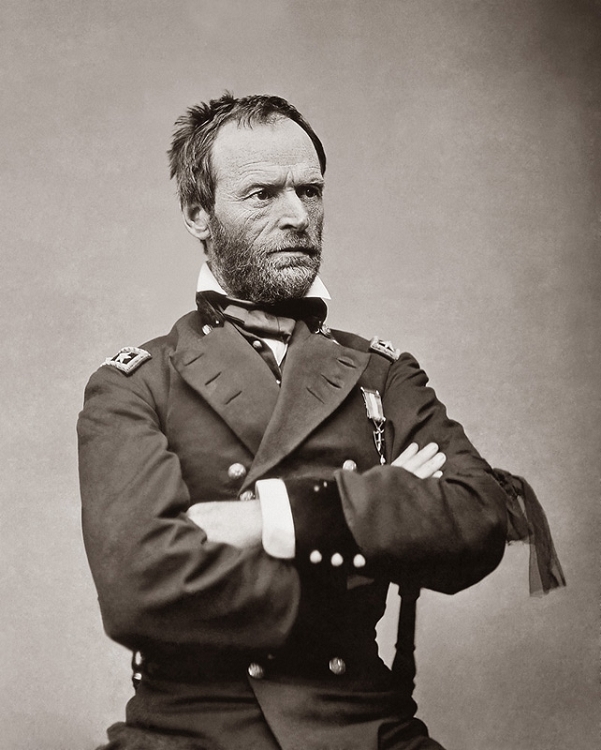 1. In April 1865, General Sherman marched with Yankee troops down Hillsboro (now Hillsborough) Street, but he had almost decided to march up Franklin Street in Chapel Hill. He would regret this decision for the rest of his life.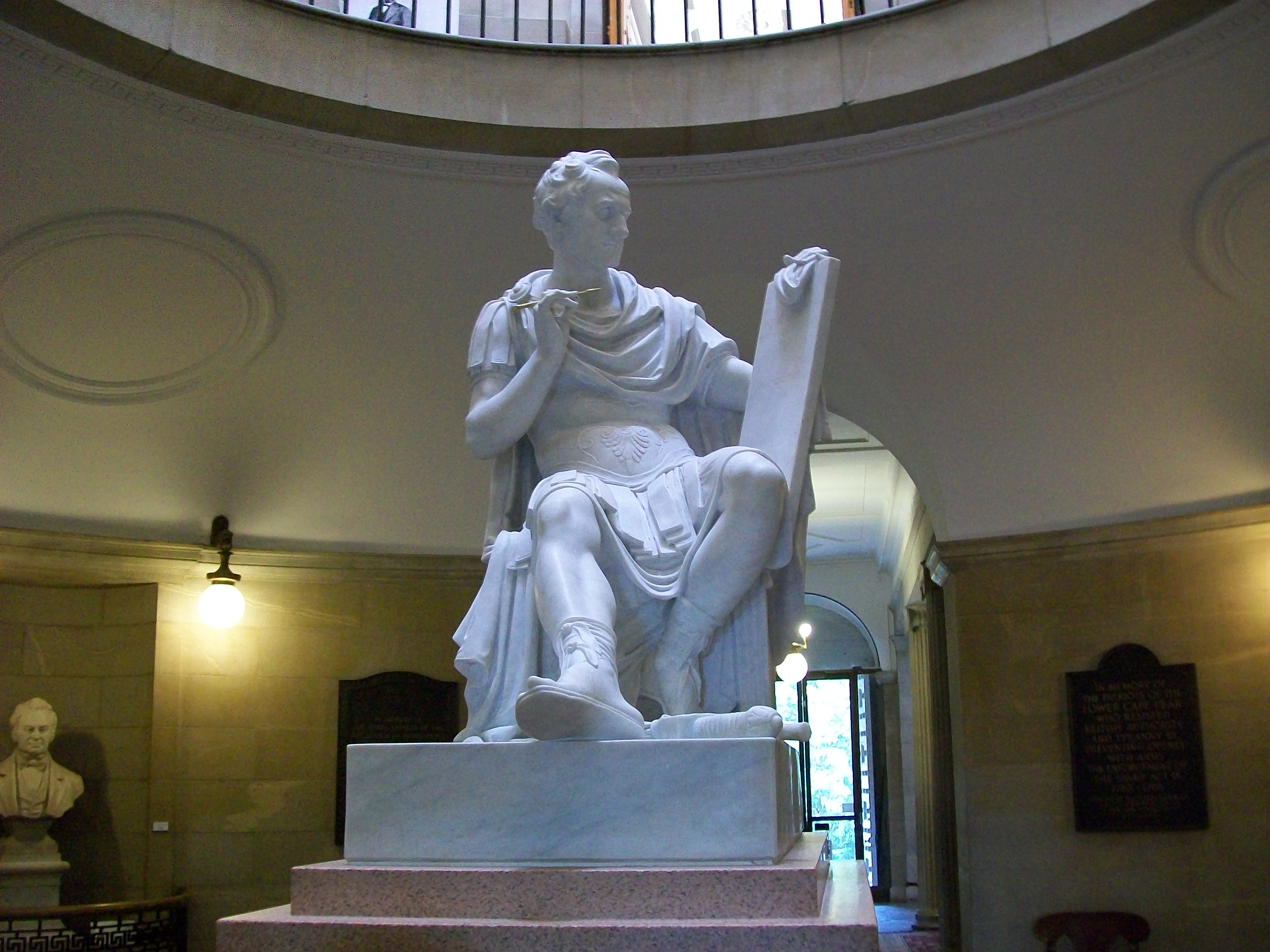 2. If you go up into the rotunda of the Capitol, you can see what is written on the stone tablet in the hands of Canova's statue of George Washington: "Plans for the Penal Colonnye of Carrye, North Carolina."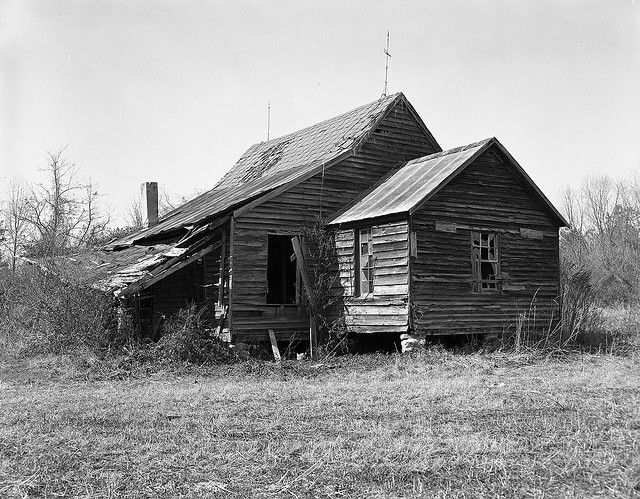 3. When delegates met at Isaac Hunter's Tavern to decide the location of the new state capital, Toast, Stem, Lizard Lick, Climax, Weed and Mamers became the first recorded official joke nominations in North Carolina history.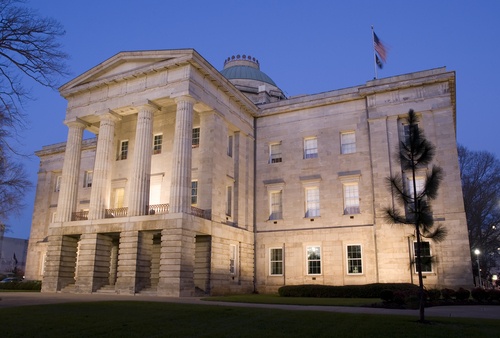 4. The Capitol Building was originally designed as the tomb for Governor Montfort Stokes's wife. When it was discovered that the architect had built it using the wrong scale, it was decided the building would be better employed as a legislative meeting place.
5. Raleigh and North Raleigh are actually two separate cities!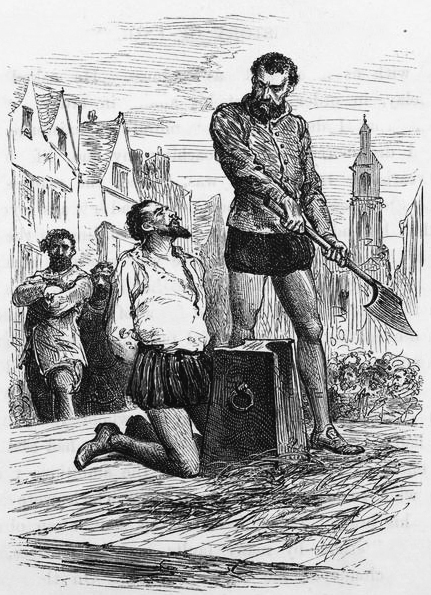 6. Sir Walter Raleigh, for whom the city is named, was beheaded in 1618. His preserved head was presented to a disgusted Mayor Nancy McFarlane last year in a ceremony at City Hall. It resides in a glass case there; ask the security guards to show it to you.
7. The Dort Narena was the first and last architectural project conceived and executed at the Governor Morehead School.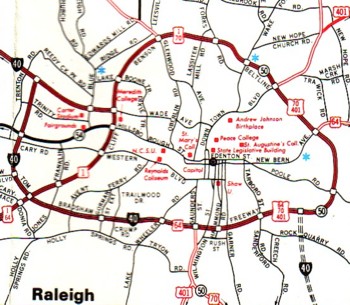 8. The Beltline was originally supposed to be built only as a wall, an idea championed by the Cities With Borders lobbying group. The road was a secondary idea.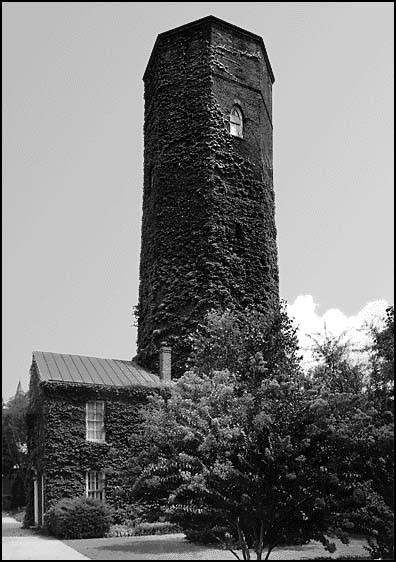 9. The late-19th-c. water tower on West Morgan Street that now houses Greg Hatem was originally re-imagined in 1940 as part of an NCSU Engineering School Death Laser to repel German U-Boats. Unfortunately, the laser was only capable of scorching as far as Rocky Mount.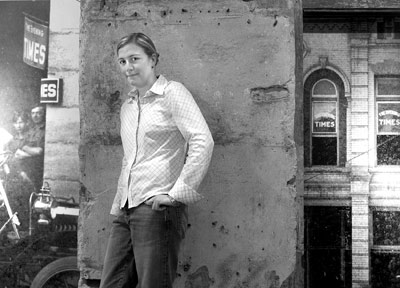 10. Greg Hatem bought full rights to the laser along with the tower, and has reportedly threatened Ashley Christensen with it numerous times "if that hipster sh*t gets any closer to Sitti."