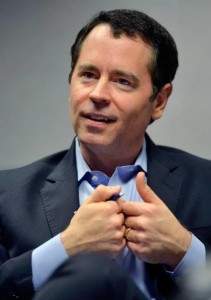 BY ROGER THORNHILL                                                04 AUG 2015
RALEIGH – The nation's slowest grand jury returned two indictments yesterday against Dana Cope, onetime and longtime director of the State Employees Association of North Carolina. "We scratched our heads for a while, 'cause I mean, maybe pools are a legit expense. Maybe flyin' machine lessons are a proper way to spend other people's money," said the foreman, who remains anonymous under grand jury rules and who we will only refer to by Anthony J. Starnes. "Like I said, we scratched our heads over that one. We scratched ourselves. We scratched each other. Then over the weekend, [grand jury member] Kevin [Bullock] says, 'Hey, y'all know the Ronda Rousey fight's tonight, right?' So we indicted him."
Bill Umstead, a Corrections Officer at the Bertie Correctional Institution in Windsor, said, "I mean, I guess you gotta have fancy clothes, a lush lawn, and some meticulously waxed brows to be taken seriously by the powers that be in Raleigh," while on a break from his busy day of trying to avoid being stabbed with a sharpened toothbrush.
"Maybe you gotta have a nice watch too. I dunno. That don't bother me. What kinda chaps my ass is Mr. Cope using my dues money to fix up his house, take his family on fancy vacations, and build a pool," Umstead said. "That crossed a line."
It's been months since whistleblowers at SEANC exposed the now infamous "Landscaping/Manscaping" scandal that rocked the state's largest public employee organization. Details emerged that painted a picture of lavish and questionable spending on flying lessons, landscaping, travel, jewelry, waxing, home remodeling, and luxury goods. The revelations led to the resignation of SEANC's Executive Director Dana Cope, an investigation into possible criminal wrongdoing by authorities, and now to Cope facing felony charges. Political observers were shocked at the thought that a quasi-union boss would be implicated in this type of corruption.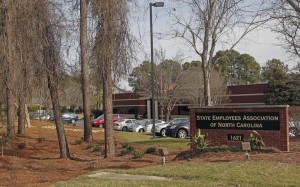 Wake County District Attorney Lorrin Freeman is signaling victory now that a grand jury has indicted Cope on two of the charges. Sources familiar with the investigation reveal shocking new details about misdeeds in an organization whose mission is to "protect and improve the pay, benefits, security, and workplace rights" of the state's employees.
SEANC's political machine challenged Freeman in her race for DA, leading some observers to question why a state employee organization would get involved in a local race and political observers to note that Cope was breaking one of the fundamental rules of politics: don't f*ck with someone who could send you to prison.
Until now, secret documents and interviews with high-level officials close to the investigation reveal new eyebrow-raising details. These revelations include:
-an invoice for an artist's commission to carve a statue of Venetian marble for Cope's pool, depicting a cherub urinating on the heads of several state employees and former Senate President Pro-Tem Marc Basnight;
-plans for a SEANC-operated check cashing, payday lending, and pawn operation to serve SEANC members;
-the fact that Cope himself apparently owns the SEANC building free and clear, a detail that former head of SEANC's Executive Committee Wayne Fish referred to as "some fine print in the hirin' contract we musta missed";
-plans for a day spa to be built at SEANC headquarters, citing the opportunity cost for senior staff to leave the office for a waxing (using the same logic that flying a private plane provides a savings to members over flying coach);
-falsifying receipts at the waxing salon by signing with the name "F.U. Lorrin";
-and numerous invoices for Mixed Martial Arts training so that in his next ITB street brawl Cope could really whoop his neighbors' asses.
Members of SEANC's Executive Committee looked the other way on these and other charges, reportedly because they lacked testicular fortitude and a moral compass, and were receiving regular invitations to some "pretty sick pool parties."
Regular charges that exceed $100 were found on SEANC credit cards that were noted as "eyebrow waxes." A cursory examination of SEANC's other staff would lead one to believe that they are unfamiliar with the practice of waxing.
According to the North Carolina Board of Cosmetic Art Examiners, the average price of an eyebrow wax is $16.83. Khloe Stutts, the esthetician at Esty Salon in North Raleigh, said that price is more in line with other services. "Eyebrows are $18 for a new client, and $14 for an existing one. A hundred bucks sounds more like what we charge for our 'BCS special'- The Back, the Crack, and the Sack," Stutts said.
It's unclear if the most stunning plan unveiled in the SEANC document dump was ever set in motion: Operation Why Steal Dues When We Could Steal Pensions. It appears the plan was to wrest control of the Teacher and State Employee Retirement System from State Treasurer Janet Cowell to form a slush fund for Landscaping and Manscaping on a scale that would make Frederick Law Olmstead and gay porn stars envious.
Bill Umstead, the Corrections Officer, will be watching what happens in the coming months with great interest. "I mean, who knows, maybe I'll be guarding him in the pokey. Wouldn't that be some shit. Maybe he could avail himself of some esthetician classes we offer here at Bertie Correctional."