By ROGER THORNHILL         OCT. 29, 2014
RALEIGH — The Wake County Public School System has scheduled another Wednesday teacher workday for the week of Halloween, and it has many local parents crying "trick," not "treat." Critics complain that work days scheduled in the middle of the week are disruptive to schedules, make for childcare headaches, and create a real financial hardship for middle- and lower-wealth families.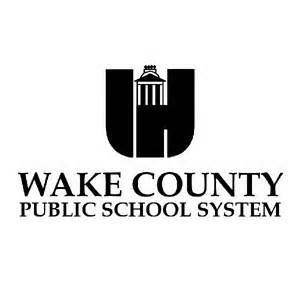 Local stay-at-home mom Trish Calhoun agrees. "I have tennis with my girlfriends every Wednesday morning and a standing massage with Rico, and I do not miss my standing appointment with Rico. My God, those hands! What the hell am I supposed to do now?" she asked while sipping a half-caf soy latte at one of the North Hills Starbucks.
"Why can't they have these workdays on Fridays so we can at least get down to our beach house a day earlier?" she continued. "I guess I'm just going to have to ride Ralston's ass harder to make partner so we can get the kids into St. Timothy's. MacKenzie Louise is getting bored at Lacy, anyway."
Local teachers, while overall supportive of workdays, also bemoan the midweek schedule. "Do you have any idea how much Xanax and booze it takes me to get to sleep on Sunday nights?" asked Wake County social studies teacher Tad Wirley. "I have a full-blown panic attack every Sunday afternoon. Now my week's got two Mondays in it where I have to deal with these little sh*ts. Thanks a lot, McCrory!"
Knightdale resident Hank Underwood took a break from hanging his "Don't Tread On Me" flag and his "Impeach Obama" sign from the Hodges Road overpass of I-540 to weigh in on the controversy. "Let me get this straight. So teachers, who already get their summers off, now get Wednesdays off too? What's next? They get off work at 3:00 each day? Way to destroy America, Obummer."
Raleigh's News & Observer education reporter Hueng Wei Lo provided some context, explaining that work days are a longstanding practice in Wake County. "Workdays give teachers a break from the things that typically eat up a lot of their time – attending countless meetings, disciplining kids, filling out forms, being threatened, breaking up fights, and generally just doing things the kid's parents should do like teaching manners. They can use the time to do stuff like plan lessons and grade papers instead. Or if you have enough comp time, see a matinée and get day drunk. Historically, these work days were on Mondays or Fridays, but in recent years the administration has shifted to Wednesdays."
Assistant Superintendent Todd Wirt defended the midweek workdays, stating, "We can't make everyone happy. Hell, we don't even try to make a majority of folks happy. If we don't royally piss parents off so much that every few years they elect a bunch of philandering Tea Party nutjobs to the School Board, then frankly we're not doing our jobs here."